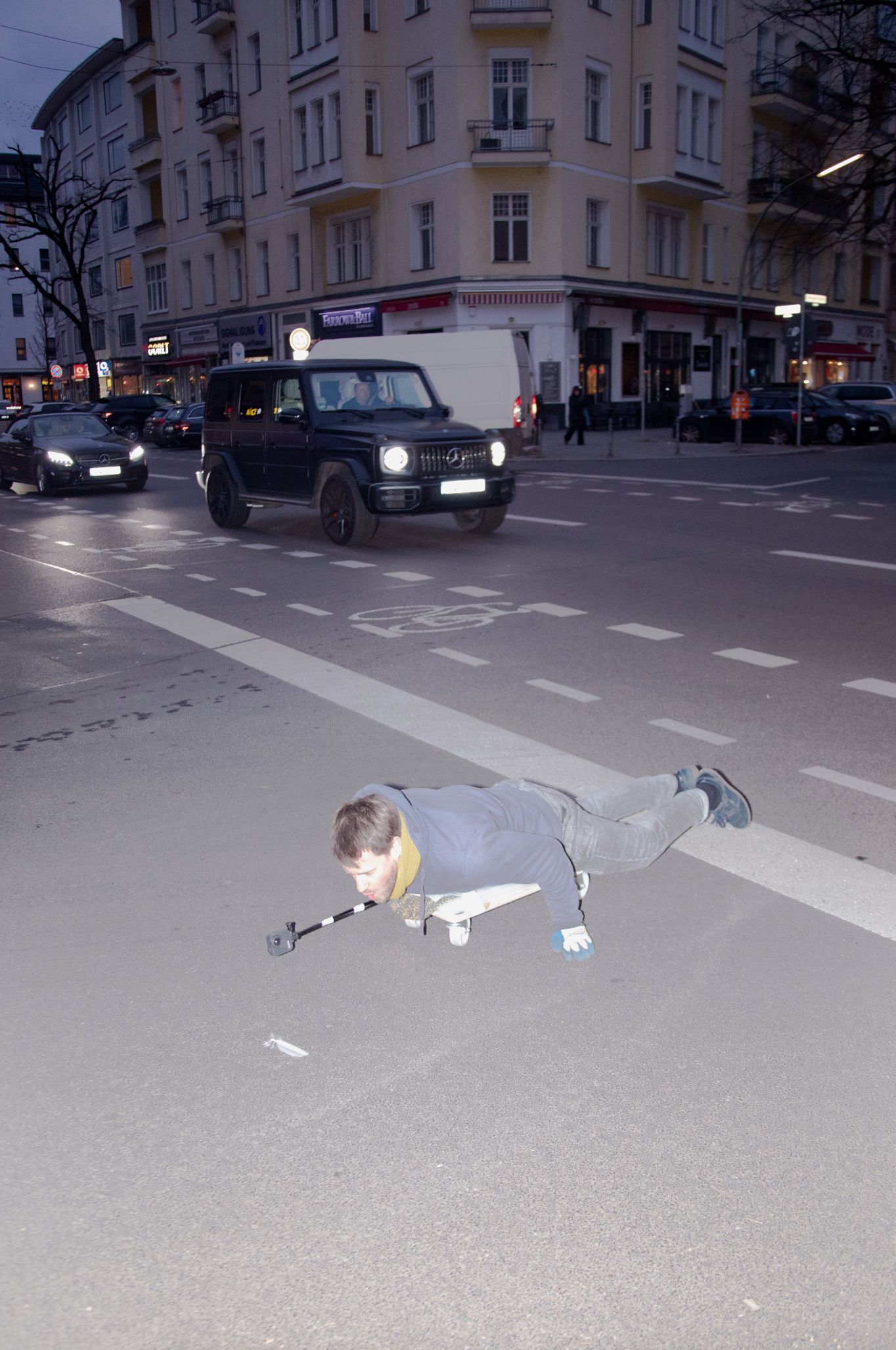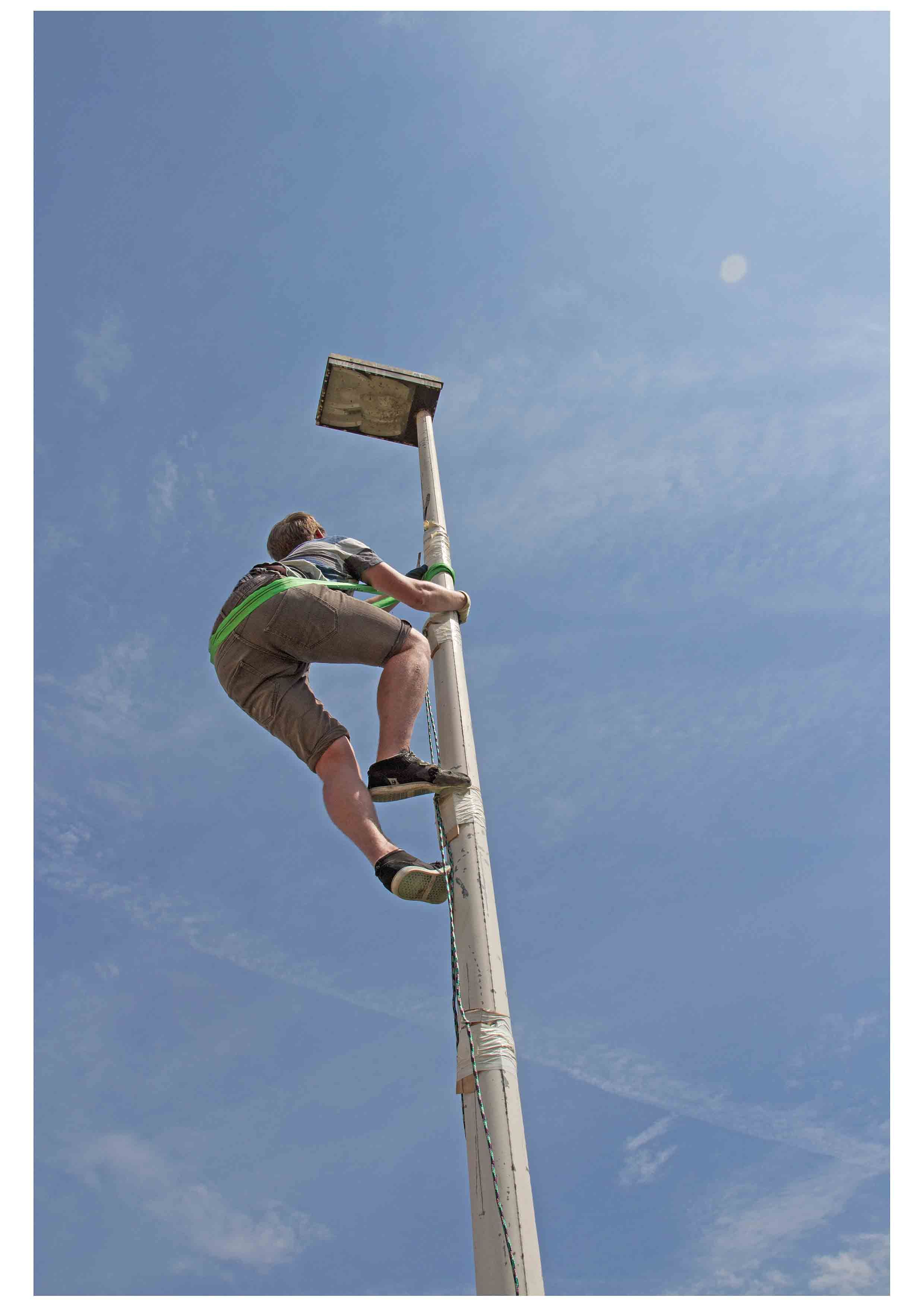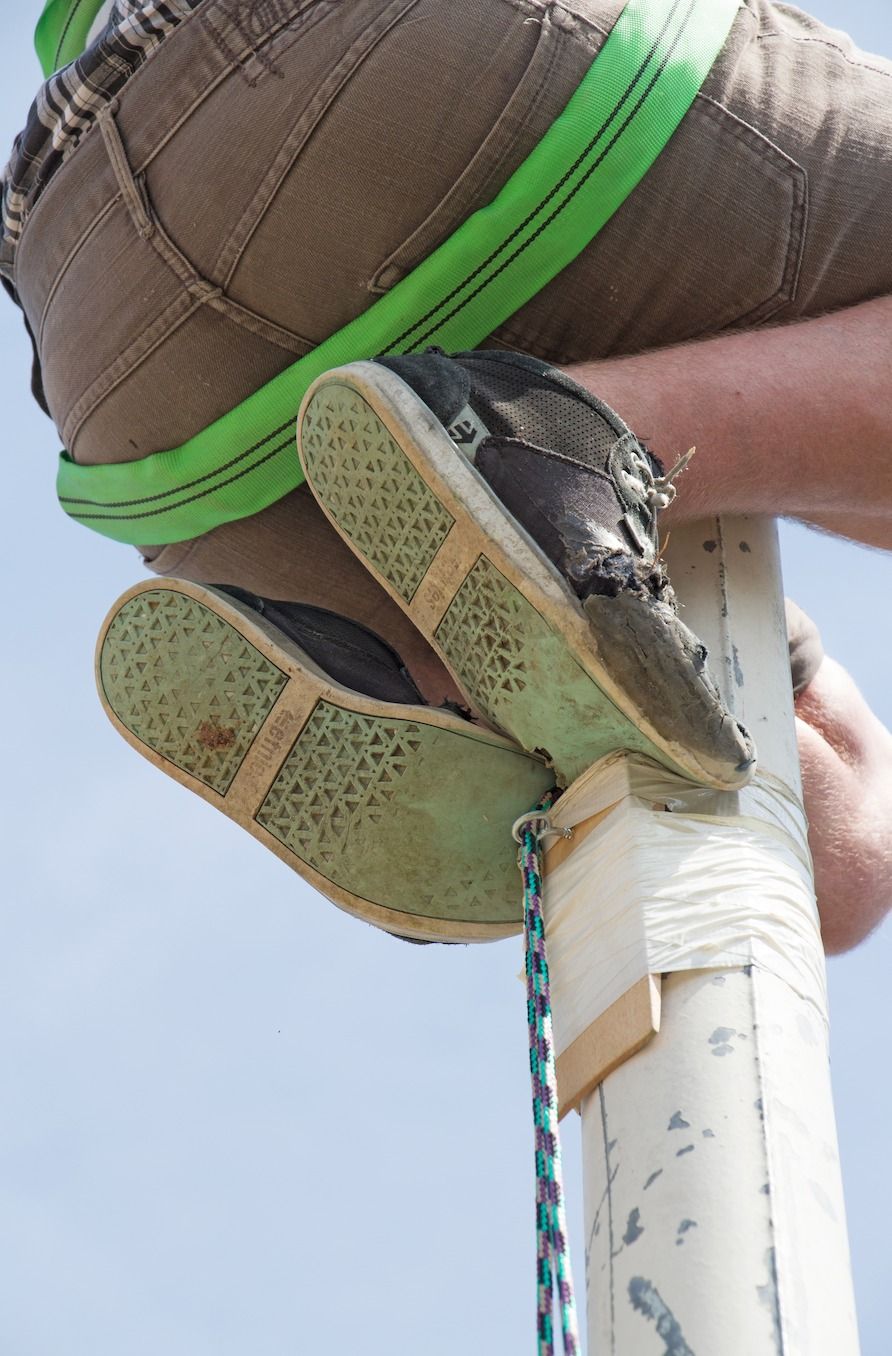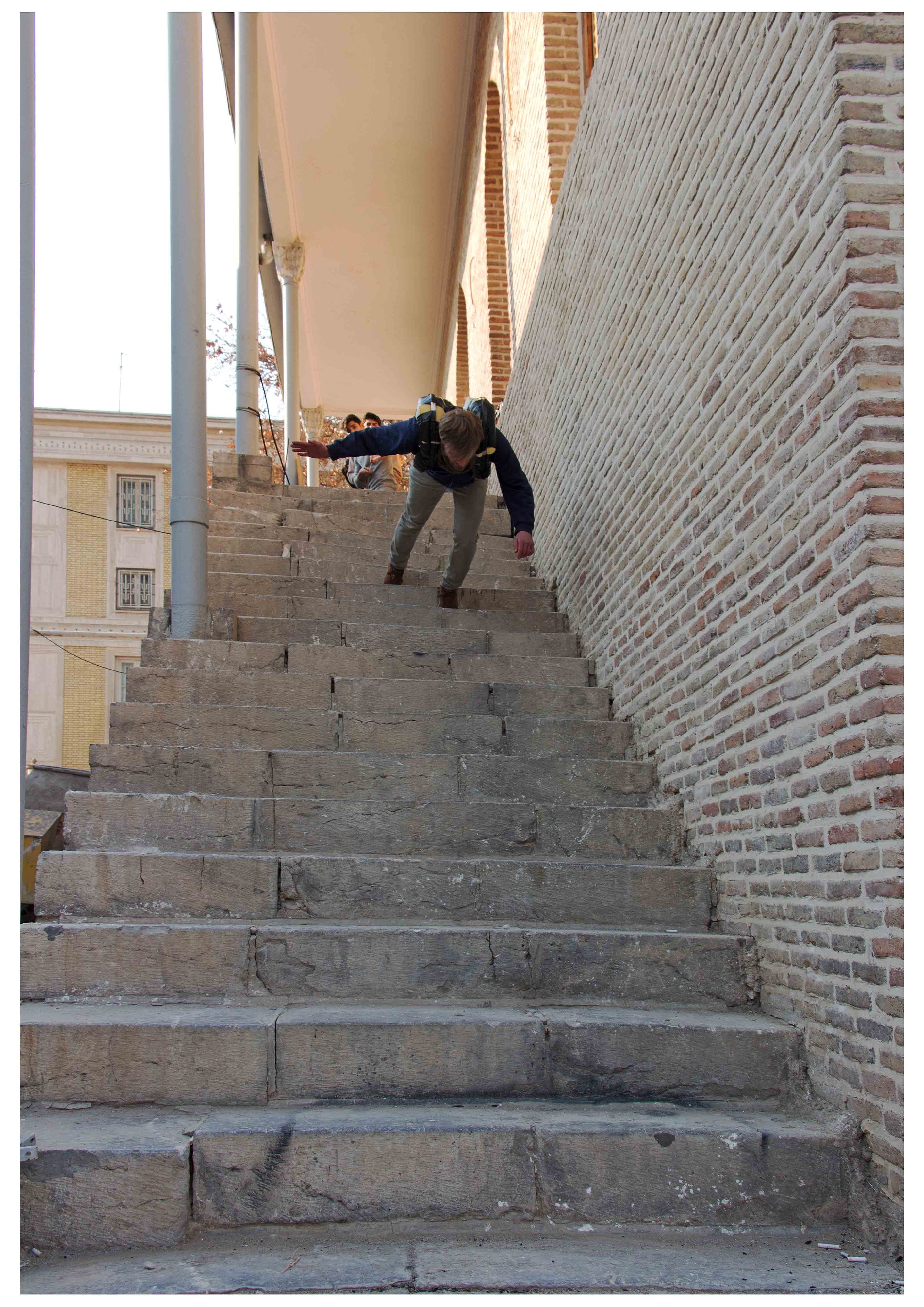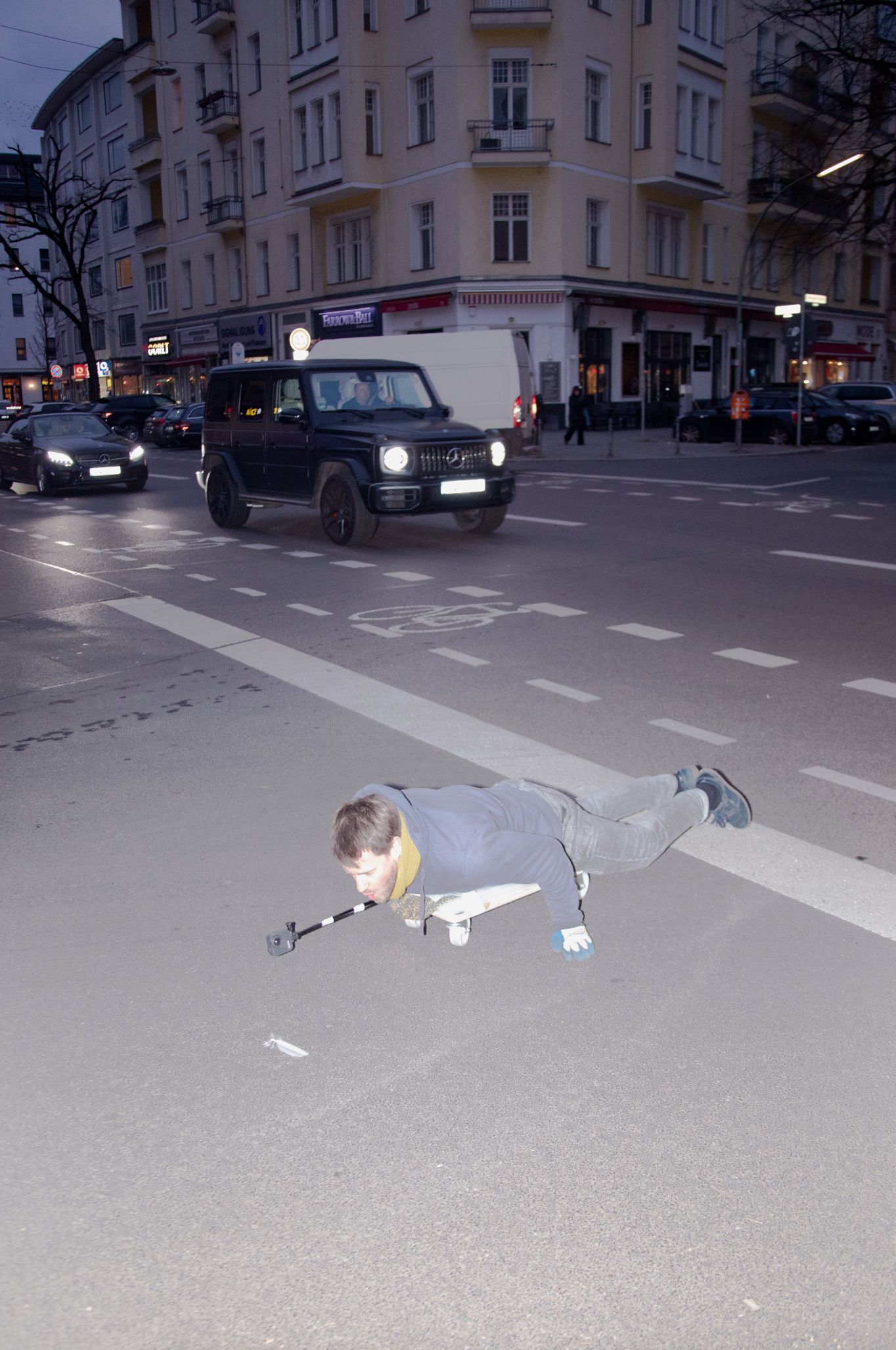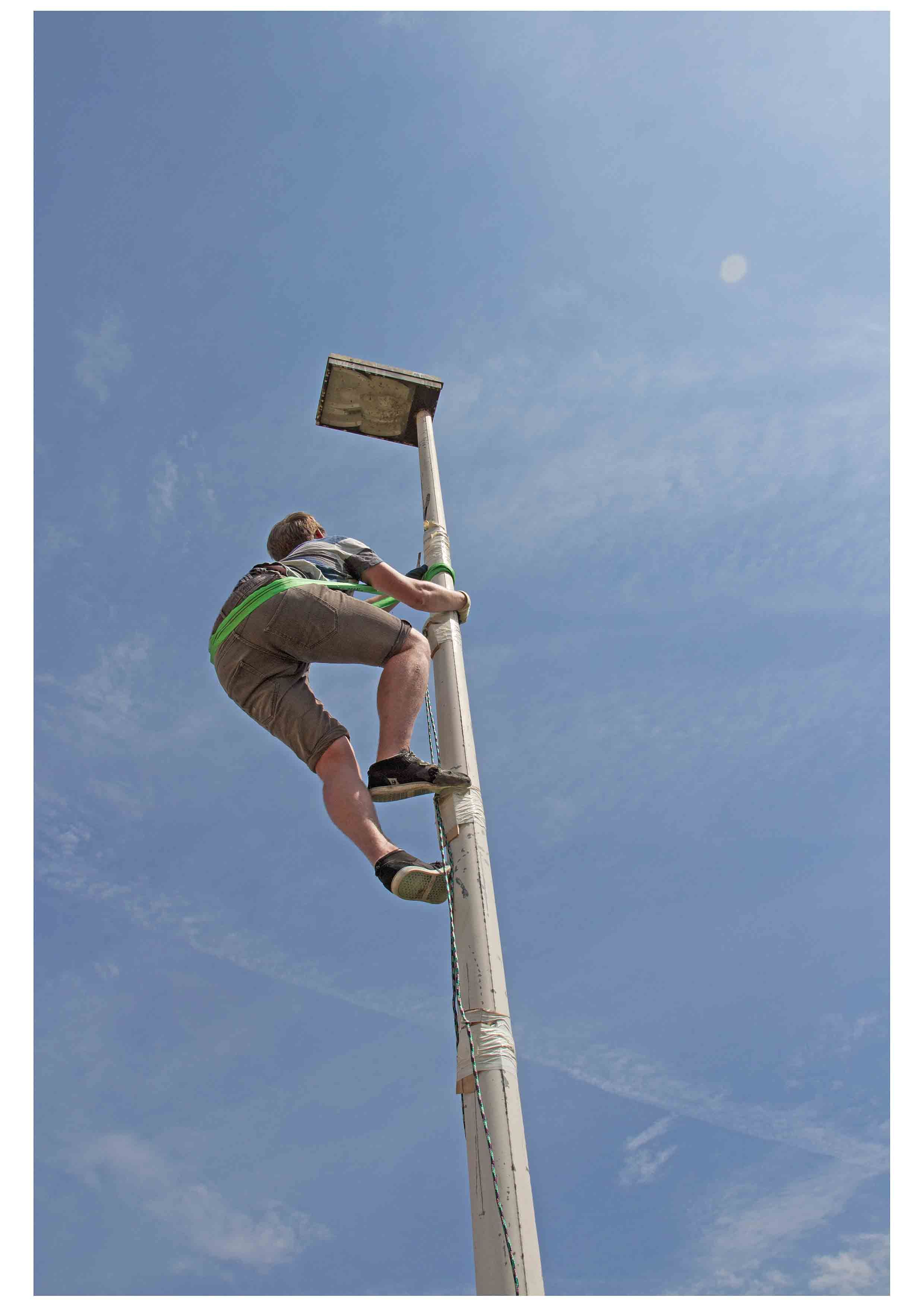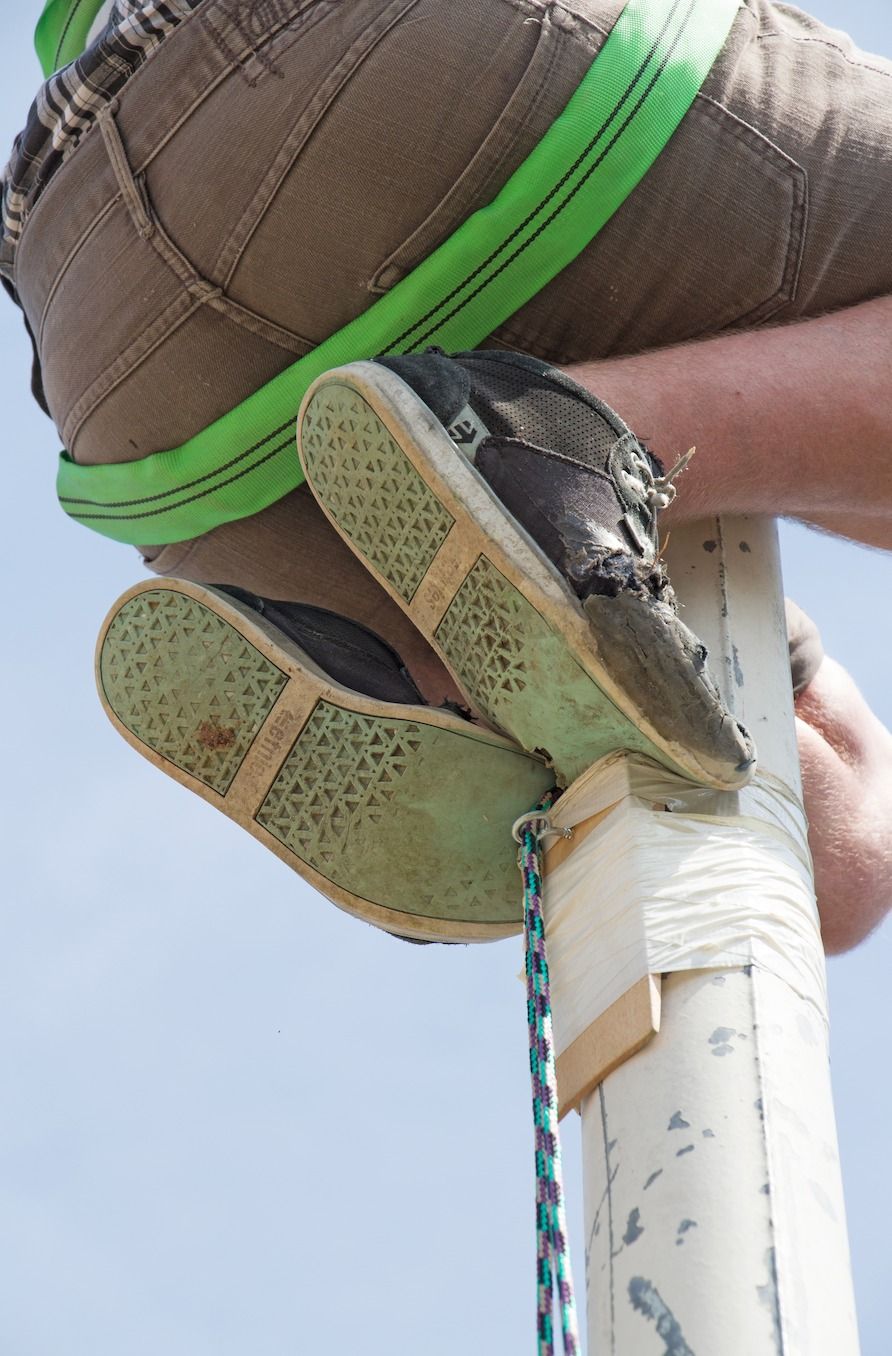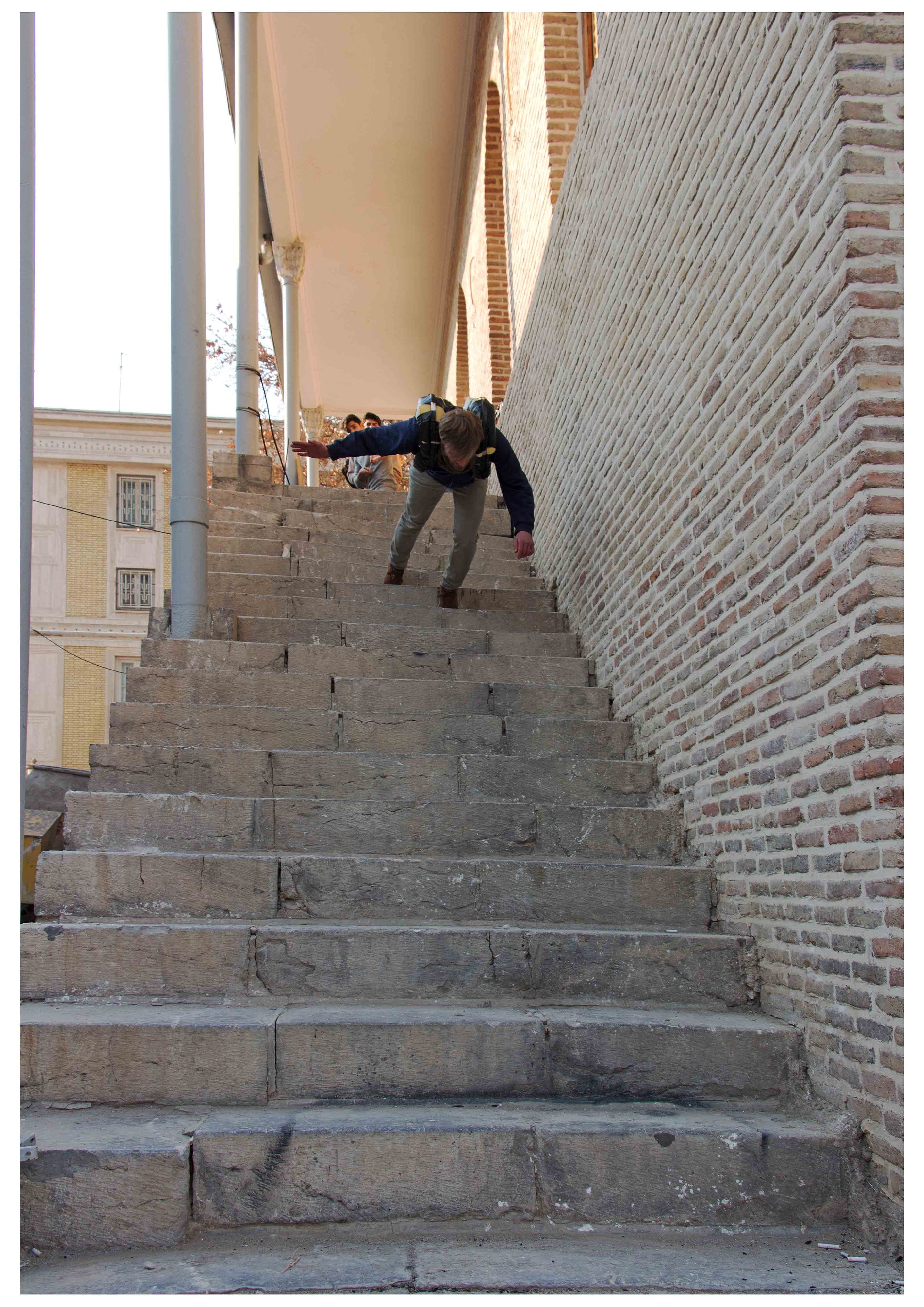 In Simon Pfeffel's performative works, which mostly take place in public spaces, Simon Pfeffel explores his physical and mental limits.
He breaks up the distribution of roles between viewer and participant, allowing passers-by, observers, voyeurs, and participants to become part of his performances, which last up to several hours.
The hour-long duration of his performative actions and consciously created dependency relationships give rise to a fragile tension between physical and mental endurance and the danger of failure.